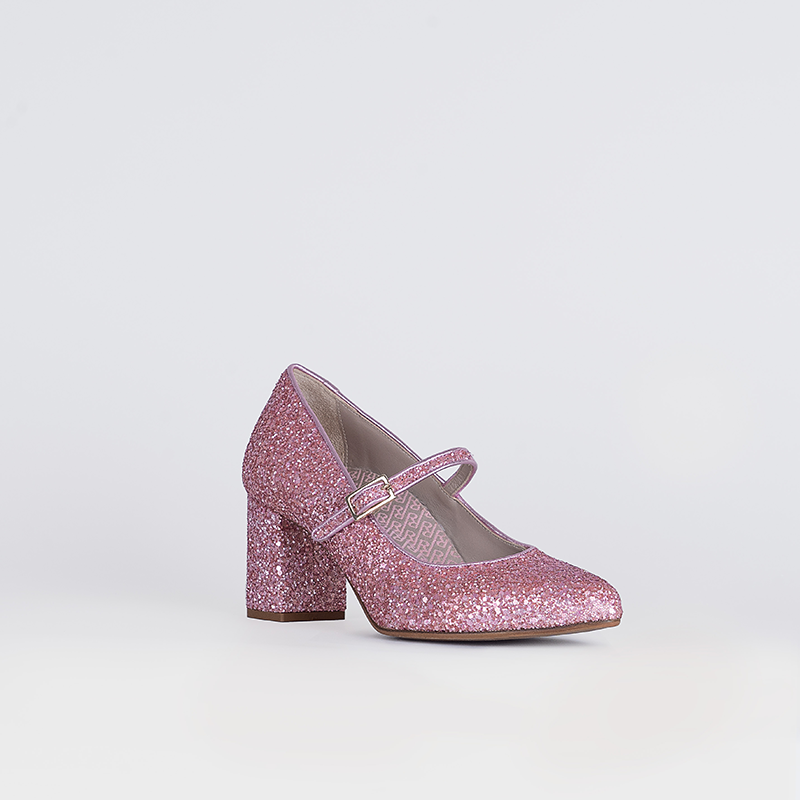 Meet Lovely Lili Pink
Super limited edition design, part of our tribute to the Norwegian singer Maria Mena. Maria is a fighter who has always managed to translate her personal experiences and struggles into music and lyrics that inspire and strengthen.
The classic Lili pump with a block heel has been given a fantastic makeover with pink glitter known from Ash Pink. With its heel of 5.5 cm, she is the perfect everyday shoe. Her heart-shaped toe and chunky heel create an elegant silhouette with a light expression. The shoes are handmade in Italy from glitter material with soft nappa edges.
Scientifically validated comfort
Roccamore's sole has been validated by scientific research at Hvidovre Hospital.
"The orthopaedic stilettos are built with support in the arch and a small cushion that presses up under the forefoot, creating a larger contact area under the entire foot. In this way, you distribute your weight and relieve pressure on the forefoot, among other things"
- PhD and specialist in orthopaedic surgery at Hvidovre Hospital Jeannette Østergaard Penny.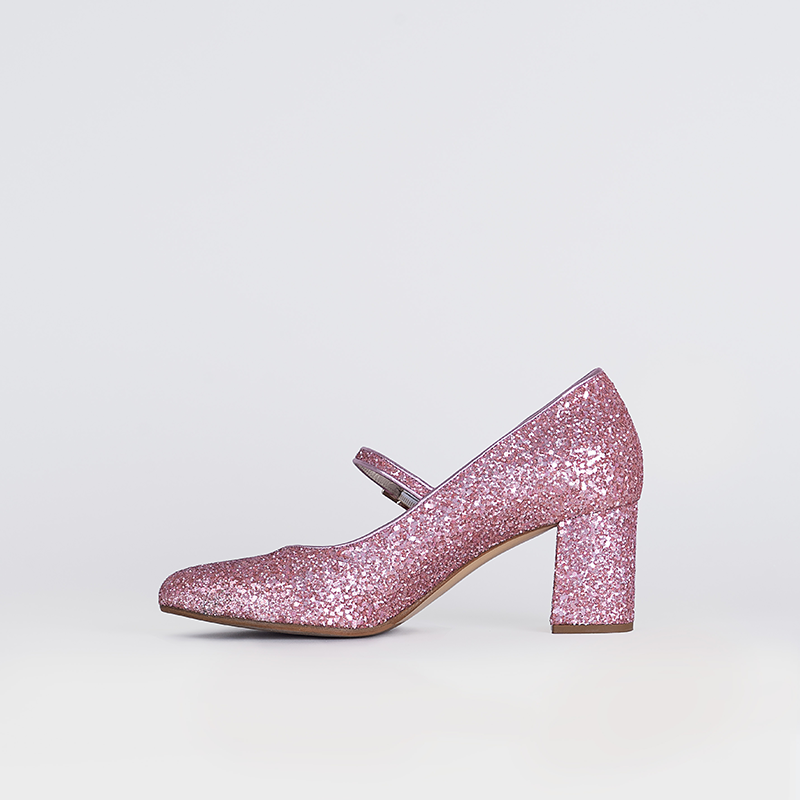 Good evening Denmark
Lily Broberg was a Danish actress, famous for her role in the TV series, Matador. In 1951, she was hired as the host of Denmark's first-ever TV program.